2-Person Clear-Bottom Kayak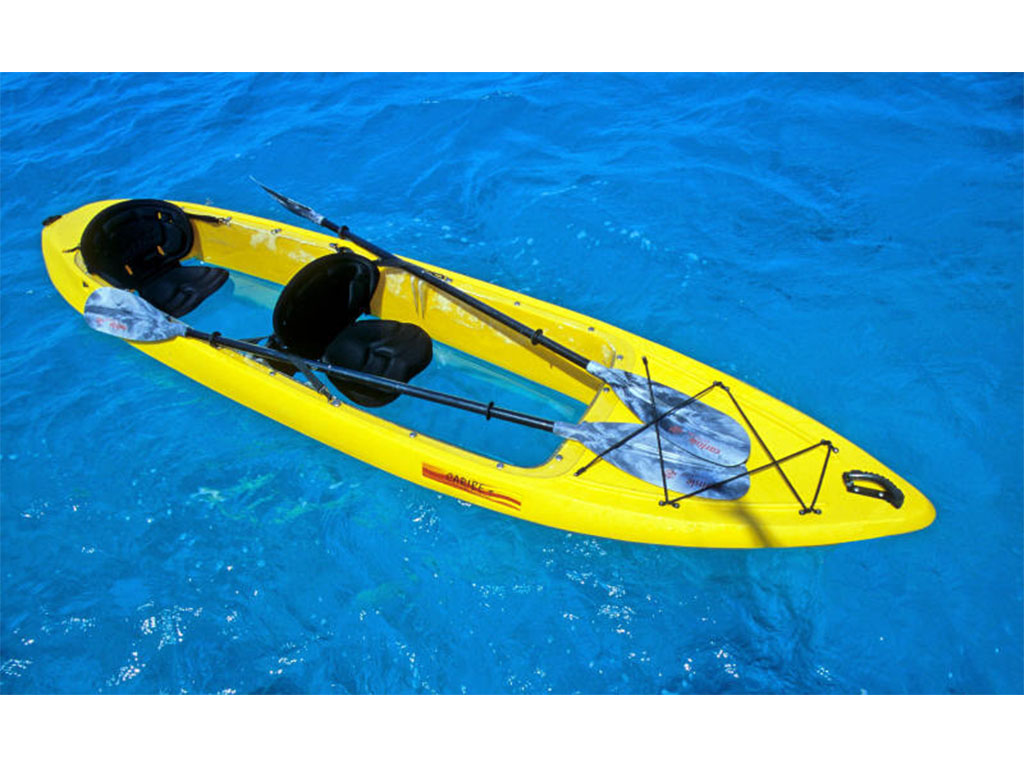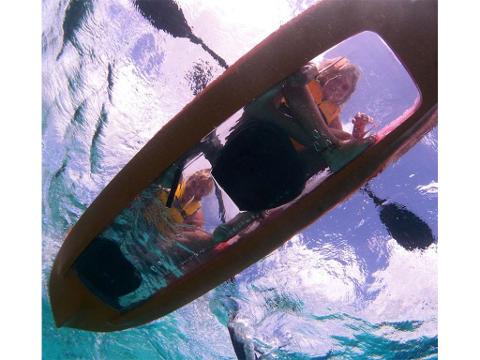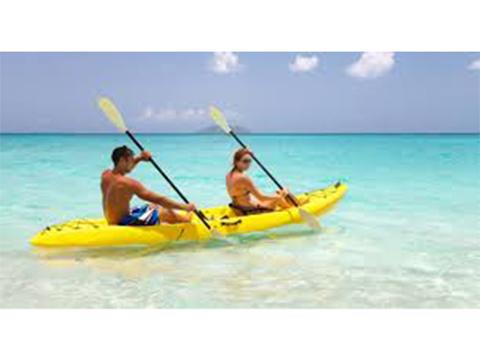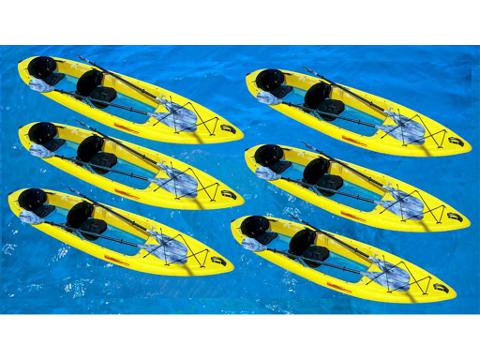 Clear-Bottom Kayaks

If you're looking for adventure, you've found it! Our two-person kayak boasts a clear-bottom viewing panel allowing you to explore the world above and below the water! Originally, these super cool kayaks were only available if you joined us on one of our guided tours. Now, the coolest kayaks on St. John are yours to create your own adventure!
Safety Equipment

In addition to your kayak, Beach Bum also outfits you with all the necessary accouterments (2 life jackets, 2 paddles, and a dry bag) for a safe and unforgettable experience!

***DELIVERY SERVICE SUSPENDED***
Due to staff shortages, we are currently unable to offer delivery services for the foreseeable future. We look forward to resuming delivery services as soon as possible!

Kayak Specifications

Length - 12'
Width - 30"
Weight - 70+ lbs
Seating Capacity - 2 Adults
Max Weight Capacity - 450 lbs Total (250lbs Max per person)
Rates **LOWEST Kayak rates on St. John!**
$50 per day
$150 per week
20% Discount for Rentals Over 1 Week
1 to 3 days $50.00 (per day)
4 to 7 days $150.00 (total)

**20% Discount on 2nd & 3rd Week**
8 days $190.00 (total)
9 days $230.00 (total)
10 to 14 days $270.00 (total)

15 days $310.00 (total)
16 days $350.00 (total)
17 to 21 days $390.00 (total)