Full Face Snorkel Mask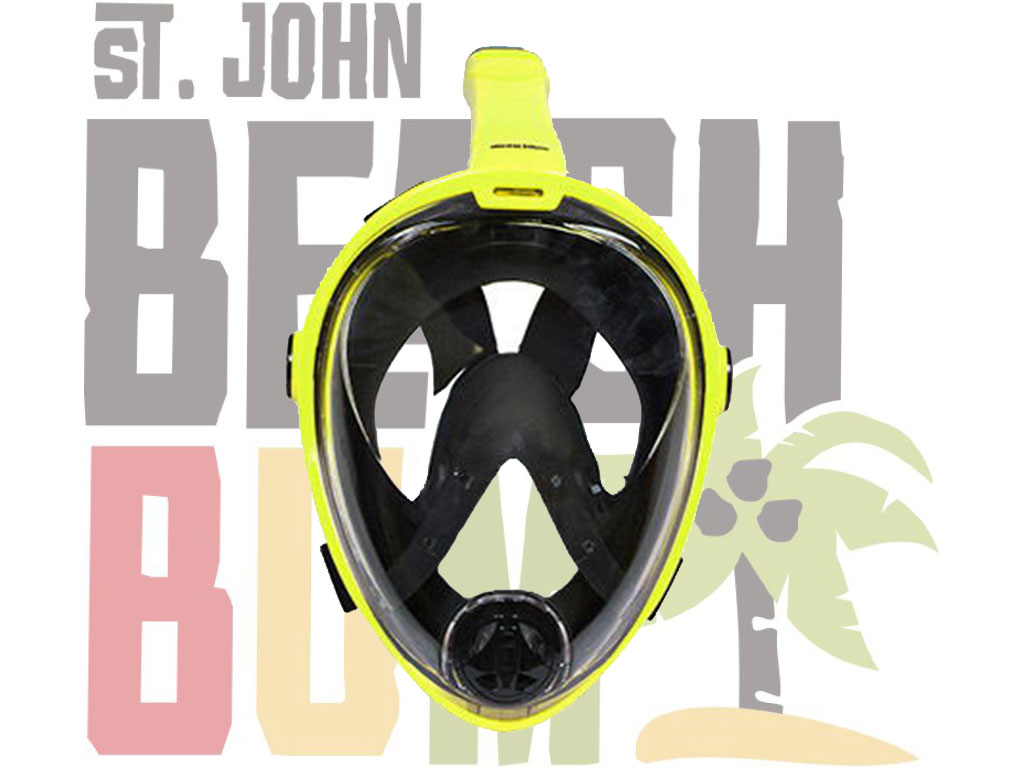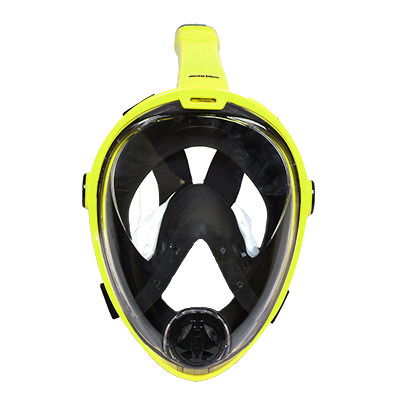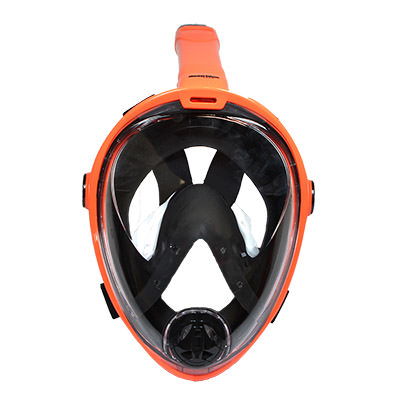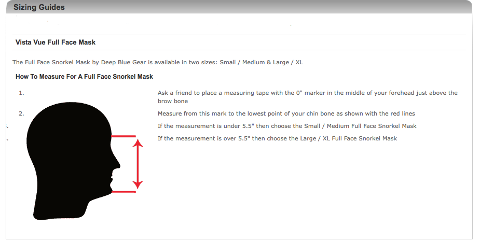 Experience the mask that revolutionized snorkeling! The Vista Vue full face snorkel mask offers guests a drama-free way to enjoy all the beauty that lies just beneath the ocean's surface. By eliminating the traditional snorkel, the Vista Vue mask allows users to breathe normally through their nose and mouth. Because the mouth and nose are completely separated from the user's eyes, there is no fogging…none! The dry snorkel prevents any water from unexpectedly being swallowed. And the 180-degree field of vision is unmatched by any mask on the market. The only baby negative of this spectacular mask is that it's not suited for diving or free-diving. Otherwise, for an absolutely world-class snorkeling experience, THIS is the mask you want!
The Vista Vue mask is also eligible for our "Try-It-Before-You-Buy-It" program. In short, if you rent the Vista Vue mask for a day and realize that your life would be incomplete without one, we will credit the first day's rental fees toward the purchase cost of a brand new Vista Vue mask.
Vista Vue masks are available in 2 sizes:
S/M (Tends to fit many youth, most young adults, many adult females, some adult men)
L/XL (Tends to fit many adult females, most adult men)
Rates: $10/Day, $45/Week, 20% Discount for rentals over 1 week
1 to 4 days $10.00 (per Day)
5 to 7 days $45.00 (Total)
8 days $53.00 (Total)
9 days $61.00 (Total)
10 days $69.00 (Total)
11 days $77.00 (Total)
12 to 14 days $85.00 (Total)
15 days $93.00 (Total)
16 days $101.00 (Total)
17 days $109.00 (Total)
18 days $117.00 (Total)
19 to 21 days $125.00 (Total)