BEST Traditional Snorkel Set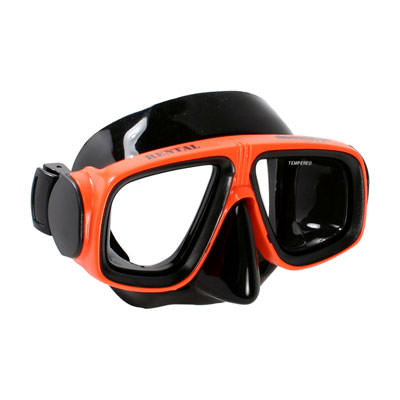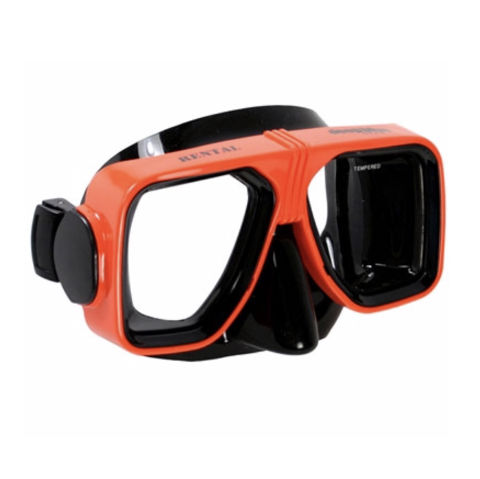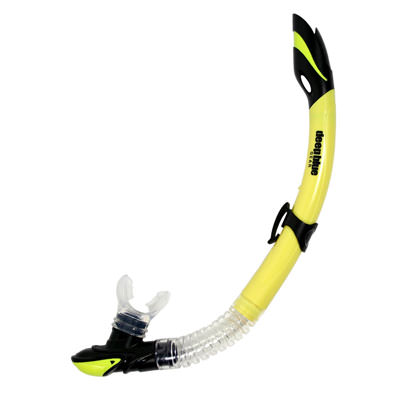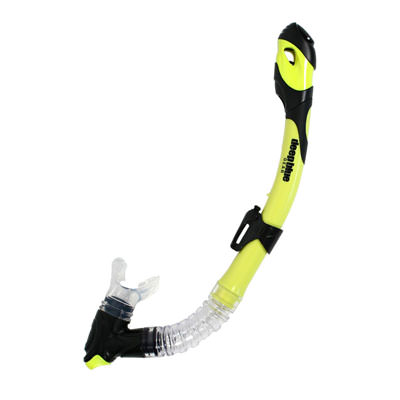 Rent a complete set of Beach Bum snorkel gear and save BIG!! Each set includes:
*Your choice of our four fantastic traditional style masks
*Your choice of Completely Dry (recommended), or Semi-Dry snorkel
*Super-comfortable Scuba Pro GO Fins
*Mesh carrying bag with shoulder strap
MASK OPTIONS:
Youth: The "Maui Jr." mask typically accommodates kiddos from ages 4-10.
Adult: - The "Maui" mask is our best-selling retail mask and one of the most popular masks in the world. This mask is a great fit for older children, teens, and virtually all adult women. The Maui is also a great fit for young men and adult men with narrower faces.
*This mask is available with prescription lenses. Please go to our "Prescription Set" or "Prescription Mask" pages for more information and reservations.
Large: - The "Montego" is a wider, single-lens mask. We put virtually all adult males in the Montego.
X-Large: - The "Super Vue" mask offers an enormous field of view for the user. This mask is for adult males with very large craniums! Those who are able to wear this mask really enjoy it.
SNORKEL OPTIONS:

Dry: The "Ultra-Dry 2" snorkel is an excellent choice for both novice and experienced snorkelers. This snorkel boasts a dry-top mechanism designed to keep virtually all water from entering your snorkel whether above or below the water's surface. In the event some water is able to find its way into your snorkel, a one-way purge valve at the bottom of the snorkel allows the user to easily expel the water.
Semi-Dry: Though similar in many ways to the "Ultra-Dry 2", the "Maui 2" semi-dry snorkel only has a "splash guard" at the top to help prevent water from entering. This means some water can find its way into the snorkel at the surface and WILL fill the snorkel if the user dives down. While this might seem like an obvious disadvantage, it is actually preferable for free-divers so that no air is trapped (which can cause drag) in the snorkel. This snorkel also appeals to users who prefer a simpler, less bulky snorkel.

J-Tube: The original and most basic snorkel configuration. A J-Tube is nothing more than a mouthpiece attached to a curved piece of plastic (usually) with an opening at the top. There are no bells and whistles, but also no parts that can break. This is the snorkel you typically get from a rental operation.
*If a simple J-Tube makes you happy (and it does for many people!), please check out our "Beach Bum Basic Set" and save more than 25%!

Whether you keep your gear for a day, a week, or even longer, you'll enjoy Beach Bum's convenient hours and location for the easiest pick-up and drop-off on the island! Don't forget to select your mask, snorkel, and fin size when completing checkout!

RATES:
$10 per Day, $45 per Week
20% Discount for rentals over 1 week
1 to 4 days $10.00 (per Day)
5 to 7 days $45.00 (Total)
8 days $53.00 (Total)
9 days $61.00 (Total)
10 days $69.00 (Total)
11 days $77.00 (Total)
12 to 14 days $85.00 (Total)
15 days $92.00 (Total)
16 days $99.00 (Total)
17 days $106.00 (Total)
18 days $113.00 (Total)
19 to 21 days $120.00 (Total)